SeeRRI December 2020

We are pleased to be back with news on our project! Here is a quick summary of what has been going on since our last newsletter:
2020 was a busy year for SeeRRI with regional stakeholder foresight workshops in B30, Lower Austria, and Nordland. We have learned so much together in the process of practicing responsible regional planning through RRI. Early impacts of SeeRRI have materialized in all three territories, despite the challenges presented by Covid-19, and we continue to facilitate mutual learning through transnational online workshops. Going into 2021, we are committed to engaging in trans-contextual learning and disseminating our project outcomes through publications, conferences, and joint actions with other RRI projects.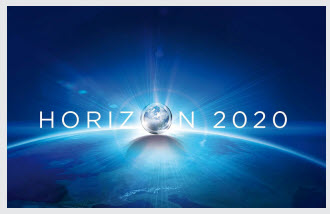 EU Network Nordland 2020 – Closing Seminar 13 Oct
Its aim has been to improve cooperation between the main actors, learning and the exchange of good practice and the development of partnerships. The results of the network were presented during the final seminar.
SeeRRI organized the General Assembly meeting (20th October), the meeting with the Strategic Advisory Board team (5th November), among others.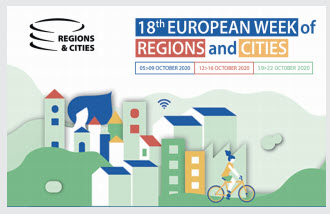 18th European Week of Regions & Cities 05 to 22 Oct
7 October Tatiana Fernandez presented "Coalitions for transformative change through shared agendas in Catalonia" developed in the SeeRRI Project.
13 October
Tatiana Fernandez presented the case of the B-30 transformative shared agenda developed in the SeeRRI Project.
Triple helix summit 2020 24 to 26 Oct
RRI2scale, SeeRRI and TeRRitoria presented their approach to introducing RRI into regional policies at the Triple Helix Summit. Nhien Nguyen and Tatiana Fernandez shared their experience with the SeeRRI project.
«Missions på norsk» – Kunnskapsgrunnlagskonferansen 2020 25 Nov
Nhien Nguyen presented the co-creation approach to regional planning in the SeeRRI -Nordland case – "Mission in Norwegian" Conference, organized by the Research Council of Norway. (Link to the video on the left).
3rd Citizen Engagement and Deliberative Democracy Festival 6 to 12 Dec
Open to all, the Citizen Engagement and Deliberative Democracy Festival is the chance for people of diverse backgrounds to gather and tackle some pressing issues of our time. (Link to the video on the left).
B-30

29 September, 2020

3rd Barcelona Stakeholder Workshop

Addressing the challenges towards the desired scenario
Lower Austria
2-3 July, 2020
2nd and 3rd Lower Austria Stakeholder Workshop
Future scenarios and analysis
5 October, 2020
4th Lower Austria Stakeholder Workshop
The first concrete consequences, measures and actions

Read more
Nordland
15 September, 2020
1st Nordland Stakeholder Workshop
Analysis of environment and key factors
Read more
14-15 October, 2020
2nd and 3rd Nordland Stakeholder Workshop
Analysis of future scenarios
Read more
SeeRRI is actively involving in joint activities with other SwafS14 projects, especially in dissemination activities, Monitoring and Evaluation action. So far we have generated synergies with the following projects:
RRI2SCALE is a H2020 project that seeks to embed RRI governance structures in European pilot regions, in the fields of "smart cities – energy – transportation". The project links RRI with regional competitiveness by deploying advanced stakeholder engagement strategies and leveraging foresight and co-creation techniques to bring together societal actors in R&I.
CHERRIES |Constructing Healthcare Environments through Responsible Research Innovation and Entrepreneurship Strategies is an EU funded project aimed at testing RRI and demand- oriented approaches to inform and shape regional innovation policies and strategies (eg. smart specialisation) to better meet the current challenges healthcare innovation ecosystems are facing in Europe.
The SUPER MoRRI project departs from the MoRRI project which was the first large-scale attempt at creating a monitoring and evaluation system for Responsible Research and Innovation (RRI), and seeks to go beyond this (2019). With recognition of the ambition of RRI of shaping research and innovation (R&I) systems that are better aligned with societal values and needs, the EU-funded SUPER MoRRI project is committed to developing a monitoring and evaluation framework to support this transformative process.
Institutional Change for Responsible Research and Innovation (RRI)
Guest editors: Dr. Nhien Nguyen & Dr. Dr. phil. René von Schomberg.
Abstract (500 words max) deadline: 31 Jan 2021
Full paper (7000 words max) submission: 31th March – 30th July 2021
SeeRRI is planning to present the project results at the third dialogue of #ResponsibleRegions organized by TeRRItoria.
Nordland stakeholder workshop is expected to take place in spring 2021
The Scientific Committee of the final Project Conference will start its activities in January. The Conference is expected to take place in October
The Executive Board is brainstorming both the content and shape of the SeeRRI Toolbox, which will be one of the key project outputs next year.
Check out our youtube channel to find answers to questions such as: How can the RRI principles impact the region to evolve? What are the most important outcomes of the stakeholder workshop? Etc.
Visit our website for learning more about the project activities and engage with the SeeRRI community
This project has received funding from the European Union's Horizon 2020 research and innovation programme under grant agreement nº 824588.