Universitat Autònoma de Barcelona (UAB)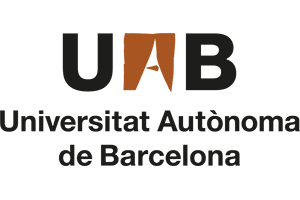 The Universitat Autònoma de Barcelona (UAB) was founded in 1968, with four principles of autonomy: freedom to select teaching staff, admission available to all students (but with a limited number), freedom to create its own study plans and freedom to administrate the University's capital. It is therefore a young university, but in its short history it has moved forward at a rapid pace. The UAB is an institution that demonstrates its commitment to society by contributing in two main areas: knowledge and innovation. It is among the best education establishments in Spain in terms of the quality of teaching and research, and its aim to prepare professionals with the profiles needed by society. The University aim also to contribute to society through its scientific research. To achieve this objective, the school offer a wide range of courses, with 78 undergraduate courses, 88 doctoral programmes, 123 postgraduate programmes and 335 specialisation courses. The campus hosts a number of research centres and institutes, which together with the departments, make up the research consortium known as the UAB Sphere. The university is one of the few in Spain to have an infrastructure created entirely for university life, with all the different academic, research, cultural and social activities on the same central campus. Furthermore, the school is also very committed to projecting the university internationally, and we take part in a number of international programmes and student exchange programmes, especially with Europe, Latin America and Asia.
The Universitat Autònoma de Barcelona (UAB), is one of the major public universities of/in Spain. Currently, the university offers 88 bachelor's degrees, covering a wide range of fields in humanities and arts, social sciences, health sciences, technology and physical sciences. Furthermore, the UAB offers more than 130 master's degrees, as well as 8 Erasmus Mundus master's degrees. More than 1,000 PhD dissertations have also been presented/defended within its many doctoral. The UAB has over 41,000 students, almost 4,600 researchers and teaching staff, and hosts more than 6,000 foreign students.
Since its foundation more than 50 years ago, the UAB has been recognized for its excellence in promoting quality in teaching and in attracting international talent. Its impact on research is noteworthy and has led to a progressive improvement in its position in the most prestigious international rankings. The UAB is recognized internationally for its quality and innovation in research. The UAB incorporates an association of different centers (considered the UAB Sphere) which constitute potent scientific and technological units, consisting of all departments, scientific and technological services, research centers, institutes and university hospitals. The UAB also promotes new business projects, focuses some activities on local socio-economic needs, and disseminates newly acquired knowledge. Thus, the UAB is an important center which plays a leading role in scientific research.