Alma Mater Studiorum – University of Bologna, Department of Architecture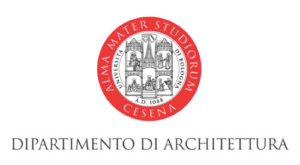 Founded in 1088, the Alma Mater Studiorum – Università di Bologna (UNIBO) is known as the oldest University of the western world. Nowadays, UNIBO remains one of the most important institutions of higher education across Europe with 11 Schools, 33 Departments and more than 87.000 students; it is organized in a multi-campus structure with 5 operating sites (Bologna, Cesena, Forlì, Ravenna and Rimini), and, since 1998, also a permanent headquarters in Buenos Aires.
With regard to the international reputation, UNIBO has been awarded the use of the logo "HR Excellence in Research" and is among the top 5 Italian universities in the main International rankings, e.g., the only Italian University (182nd position) in the top 200 of the international QS – World University Rankings of the world best universities since 2010 and the only Italian which has appeared in the top 100 of the QS – World University Rankings by Subject in all the 5 macro-areas of knowledge (only 7 University in Europe and 37 in total).
The Department of Architecture has a comprehensive expertise in the building environment sector: building design, urban regeneration, restoration and preservation of buildings, building technology, construction management, building maintenance. Within the DA, the Planning and Regeneration research group has a well-known experience in the field of spatial planning and in integrating sustainability principles to planning tools.