Nordland County Council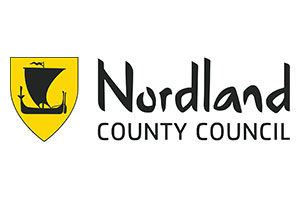 Nordland County Council is the regional elected authority for Nordland County. The supreme political body is the County Council. The County Council have 53 representatives elected every fourth year by the inhabitants at the County- and Municipal elections.  A County Government consisting of six representatives, and is responsible for the daily governing of the county. The administration has approximately 300 employees. The County Council has approximately 3500 employees, mostly in upper secondary education.
Nordland County Council provides important services to the inhabitants of Nordland:
Upper secondary education
Bus and boat transport.
Regional planning and environmental issues
Business development, innovation and international projects
Dental services
Public health issues
Cultural experiences
Department for business and regional development
The department for business and regional development is responsible for regional policy and industry policy in the county. We are working to create a positive development throughout the county for the benefit of Norland's inhabitants and businesses. This means facilitating regional development by developing competitive companies, good local communities, and contributing to migration and recruitment to the county. We have among other things responsibility for overall social planning and innovation policy. The department is responsible for the SeeRRI project.